Intro to Segregated Funds
Investing your money is an effective way to put your money to work and build your wealth. By investing smart, it helps give you more flexibility to earn more on your money, build more security for your retirement, and ultimately give you the chance at achieving your financial goals and dreams. However, investing comes with risks. Segregated funds can help prevent these risks!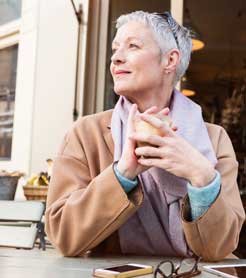 Segregated Funds:
Investing with peace of mind
Segregated Funds allow you to invest your money and help grow your wealth but also gives you peace of mind knowing that you have protection against uncertainty.
Unlike other investment options, segregated funds give you features that aren't found in the typical investments (ex. Mutual funds, stocks and GICS):
Guarantees on your principal – money you invest is guaranteed up to 75% or 100% upon maturity and death
Reset Options – lets you lock-in market gains that can increase the amount payable upon maturity or death
Bypass probate – death benefits paid directly to named beneficiary instead of your estate ensures privacy and helps avoid the lengthy and costly process of going through probate
Potential creditor protection – by designating a qualified beneficiary, investments may be exempt from creditors in the event of bankruptcy or litigation
Who are Segregated Funds for?
Pre-retirees looking for wealth accumulation but want to avoid potential losses with maturity and death guarantees
Individuals looking to preserve their legacy and transfer their estate in a timely, private, and cost-effective manner
Business owners looking for creditor protection planning
Anyone who wants the ability to achieve the same type of investment returns as mutual funds but with the security and protection in knowing that their money is protected against any uncertainty
Segregated Funds vs Mutual Funds
Product Features
Segregated
Funds
Mutual
Funds
Deposit Guarantees
Yes
No
Capital growth protection
Yes
No
Investment Flexibility and Diversification
Yes
Yes
Potential Creditor Protection
Yes
No
Estate Protection
Yes
No
Lower Fees
No – given the cost to cover guarantees
Yes
Registered account options
Yes
Yes
Investing helps you be more secure and confident about your financial situation. It is not a one-day initiative but rather a continuous long-term activity. The earlier you start investing, the more well-equipped you'll be in the future. I wish to work together with you and help put the roadmap in place that will help guide you towards your financial goals. Let's get started!