Segregated Funds Benefits
As you know, I've helped you manage your risk be it with life insurance, critical illness, or disability insurance. I also have expertise in helping you with your investments and managing risk there too. As an independent insurance advisor, I'm uniquely qualified to offer you segregated funds, which are an investment product with principle guarantees, lifetime income options, and protection against premature death.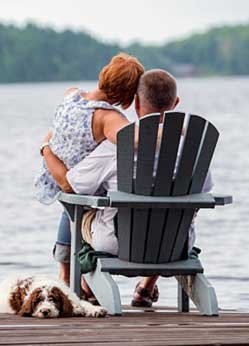 Segregated Funds:
Investing with peace of mind
Segregated Funds can only be sold by a licensed insurance advisor. They are similar to mutual funds but have guarantees and advantages that mutual funds do not.
Increasing your guarantees
Segregated funds can include reset options. This allows you to increase your guarantee values to a percentage of the market value, thus locking in your guarantees.
Potential creditor protection
Investments within a segregated fund may be protected from your creditors, in the case of bankruptcy or a lawsuit. This feature is especially important for small business owners and self-employed professionals
Privacy of your assets
When you pass away some of your investments are subject to probate and becomes public record. Segregated funds allow you to bypass probate and keep those assets private.
Efficient estate planning
By using a segregated fund with a named beneficiary the proceeds are paid directly to the beneficiary bypassing probate, thus saving fees and time allowing the assets to quickly pass to those that need it the most.
Lifetime income options
Some segregated funds feature lifetime income options to guard against market risk in retirement or when guaranteed income is needed.
Who can benefit from owning Segregated Funds?
Long-term savers looking to mitigate risk
Business owners and self-employed professionals
Retirees
People planning for their estate
Those looking for guaranteed income
Let me help you make the best choices based on your needs and your situation.